In the past couple years, I lost focus on what makes me happy…
I was frustrated building a marketing firm because I couldn't let go of things (Read: Too hands-on), although I partnered with top marketing experts.  Due partially to frustration — and since I'm damn good at growing brands — I moved to Denver to help launch a startup. As we struggled to scale, I rode a bike down a mountain and broke my neck. Everybody fails (and in my case, falls) at least once, right?!
That kind of year can make you rethink what you're REALLY here for… 👈  Sooo, I did that. Don't know all the answers yet, but felt obliged to share these solid first steps — hopefully they help you personally or professionally! 💥
First, I seized an opportunity to spend a month on a boat in the Bahamas. My boat-owning hosts happen to be twin brothers, worked together all their lives, and are very successful entrepreneurs. I learned how to slow down (#IslandLife), picked their brains on business and family, perfected(ish) all sorts of knots, washed boats, and caught some fish (and salmonella). Check out the photo album (add me as a friend) and go from bottom/up for chronological order. 🐟
WONDERING WHY THIS IS RELEVANT TO BUSINESS AND MARKETING?
I can't recap all the "moments of clarity", so won't try… However, this reset helped me realize a couple things that have fundamentally shifted the way I want to approach the future…
1.)  PERSONAL REALIZATION:  No explanation needed, the message below summarizes it nicely…
2.)  MARKETING AHA MOMENT (background):  👆 That prompted a deep self-evaluation, and I stopped to figure out what makes me happy… My professional expertise revolves around innovative marketing to grow brands (more context on LinkedIn). My personal happiness involves interacting with, helping, and connecting people.
In my opinion, full-time, corporate marketing teams will continue to shrink. Simultaneously, the business environment will continue to be more competitive, which means cutting salaries, while needing more talented marketing teams.
***THE AHA MOMENT: 💡💥 👉 Build something to help businesses AND professionals capitalize on these changes!
GREAT, WHAT DOES THAT MEAN...
Double L Brands is a consultancy and modern marketing partner, providing custom teams and solutions based on actual needs (vertical, team, budget, etc.). Our stable of experts includes consultants, growthhackers, creatives, developers, writers, social media rockstars and video folks — with options ranging from "I've hardly got any budget" to "let's do whatever it takes!". And there's no paying typical agency fees for BS "fluffy" work — you pay us to make s*@t happen.
This saves clients stress, time and money, while empowering our marketing partners to do what they do — MAKE GOOD ART (and drive revenue, of course). #PeopleHelpinPeople
We're already rockin' as you'll see on the NEW SITE (www.DoubleLBrands.com), I just need more clients to feed this rockstar team! 👈 TO CONFIRM, THAT WAS a subtle hint. 😊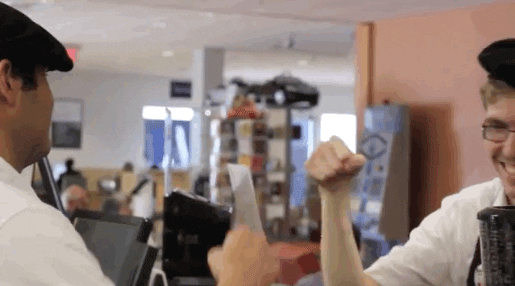 If you know any consumer-facing brands we can help (retail, tech, restaurant, fashion — offerings for each vertical at any size), PLEASE forward this email and copy me (Landon@DoubleLBrands.com), I'll handle the rest.
***The first 3 referrals get a 30-minute analysis and consulting session FREE***
That's it for now… Now off to kick some a$$ and smile while doing it!  THANK YOU for reading this LONG post.  I hope the personal quote helps, and we can work together soon!
– Landon